AFRICAN MATHEMATICIANS ELECT A NEW PRESIDENT AND DISCUSS ISSUES OF AFRICA'S DEVELOPMENT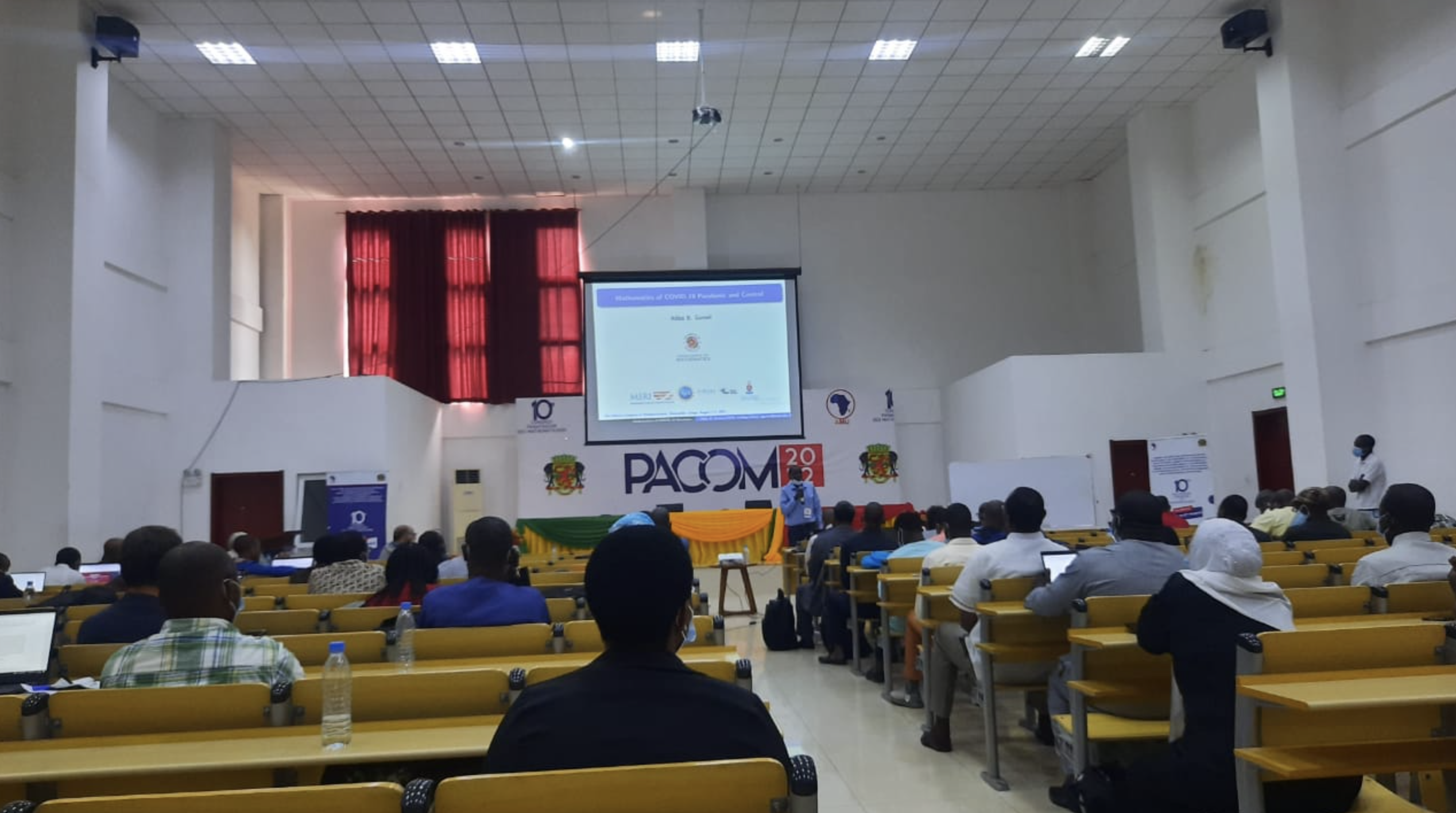 Brazzaville, capital of the Republic of Congo hosted the 10th Congress of the Pan-African Union of Mathematicians, from August 2 to 6, on the theme «Mathematics and challenges for the development of Africa». This meeting, the first of its kind in Central Africa, ended on a positive note with the election of a new president.
This meeting organized by the Union of Mathematicians of Africa (UMA) was scheduled last year, but was postponed because of the Covid-19 pandemic. The 10th edition of the congress of the Pan-African Union of Mathematicians, brought together several mathematicians from countries on the continent and beyond. For five days, the participants exchanged on several themes related to the development of mathematical sciences on the continent.
It was an opportunity for the participants to discuss how the use of mathematics can enable Africa to solve its development problems. For some, it is necessary for countries to be able to invest heavily in the development of science in general, and mathematics in particular, in order to solve the problems facing the continent.
Mathematics is able to help this continent solve its development problems through modeling. However, the observation made on the ground shows that political elites tend not to involve mathematicians in solving problems.
According to Anatole Collinet Makosso, Prime Minister of the Republic of Congo, «the heart of mathematics was in Africa because African ancestors knew the table of contents, mathematics and the concepts of numbers». «Mathematics is of paramount importance in the development of pure sciences, new technologies,» he added.
For the outgoing president of the UMA, El Yacoubi, «the Congo meeting showed the conviction of the important role of mathematics in socio-economic development in African innovation».
At the end of this meeting, Professor Basile Guy Richard Bossoto, Full Professor of Mathematics from Congo, was elected president of the Union of Mathematicians of Africa (UMA).
The Union of Mathematicians of Africa was created in 1976, in Rabat, Morocco. The objective is to develop the teaching of mathematics research including their facilitation to the economic, social and cultural development of the continent.
THIS ORGANIZATION'S MISSION IS TO COORDINATE AND PROMOTE THE ACTIVITIES OF LEARNING, RESEARCH AND AWARENESS-RAISING COURSES IN THE FIELD OF SCIENCE, MATHEMATICS THROUGH ALL ACTIVITIES.