A young South African Property Billionaire is launching a housing and infrastructure fund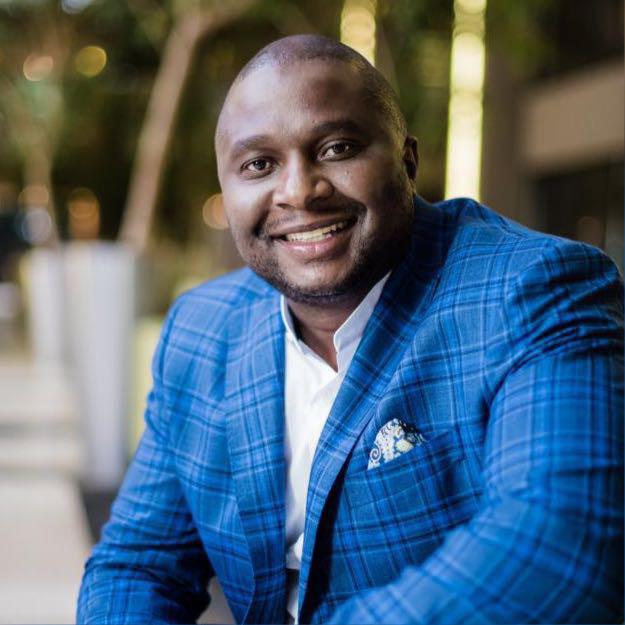 Rali Mampeule, a South African Real Estate Entrepreneur who became a billionaire in South African terms before turning 40 is Launching a $1 billion Housing and infrastructure Impact fund called South African Housing and Infrastructure Fund (SAHIF) to speed up the delivery of housing to the poor.
With a current net worth of over R1,7 Billion in assets. Rali has become one of the youngest South African billionaires before the age of 40.
What sets Mampeule apart from most entrepreneurs operating at this scale is that he has never raised external funding. His tag line is that "You do not need money to make money in Real Estate."
Rali is a massive advocate of bootstrapping – He says, "When you truly believe in the value of what you are creating, diluting the equity is the most expensive way to grow."
However, his success did not come overnight. His story is a rags-to-riches success story of all time-but mainly he has built his wealth by acquiring land and rezoning agricultural land into township establishment and off loading it to public institutions, listed and unlisted companies.
Rali Properties, which is a South African privately-held property investment, development and equity fund company, has completed the acquisition of Waterfall Point Office Park in Waterfall.
The acquisition provided Rali with an early entry into the 323ha Waterfall City development project by Attacq that has a completion price tag of R71 billion with 11 years of development still remaining. "We are the first black owned company to acquire a major office block in the Waterfall City and we have aspirations of growing our property portfolio in the city." said Mampeule.
In year 2000, he started as a self-employed street roadside hawker, selling boerewors rolls on the streets of Midrand, while studying for his Bachelor of Commerce (Bcom) with University of South Africa (Unisa).
The turning point in his life came when he met Paul Everitt, a real estate agent who was selling his brother's house. Paul is the son of Charles Everitt, founder of Chas Everitt International property group.
A chat with Paul resulted in a meeting with Charles and a job as an estate agent, paving the way for a successful career in property sales. It was then that he was recruited by a property mogul from Chas Everitt International Property Group to work as an assistant real estate agent in Bryanston, north of Johannesburg.
He got paid R16 000 after selling the first property, and that motivated him to keep on hustling for more sales.
Four years later, he stroke a deal with the Everitts and he opened his own Chas Everitt International franchise based in Midrand. He got them to agree to let him pay for the franchise over a period of time. He, in turn, brought in a 20% shareholding which provided running capital for the franchise that employed 40 estate agents immediately.
In a space of two and a half years, his franchise made a turnover of over R350 million. It became an attractive business to sell in 2005. It won awards and was doing well.
He approached the Everitts to be their BEE partner, a proposal which never succeeded.
Mampeule then sold the Chas Everitt International franchise back to the family and went solo, founding Phadima Group Holdings – his flagship investment company; And since then he has never looked back.
Although he might be a successful property mogul today, he had his fair share of difficulties and challenges as a black person in an industry that is mostly white dominated.
It was because of these challenges that he was inspired to do something for the less fortunate. So, in 2005, he initiated the Rali Mampeule Learnership Programme (RML); a foundation that offers scholarships to promising individuals from previously disadvantaged communities who wish to study the professional real estate course (NQF Level 4). Not only does he assist with funding, but he continues to mentor them while working in the field of real estate.
His purpose has always been to fast track the entry of young black people into the real estate industry; "Bringing new blood into the old vein."
It has always been his dream to change young black people lives and open a window of opportunity for them. He has since achieved that.
The foundation has since trained hundreds of estate agents and created few real estate company owners in the last 10 years.
He is currently studying at Harvard University for an Advanced Management Development Program in Real Estate (AMDP) Class XIX.
About the new fund
The fund is spearheading urban infrastructure development and seeks to acquire well-located vacant land near towns or cities centres. This land will be converted into zoned and serviced stands for people who are in desperate need of housing. The fund will achieve more geographical diversification into all 9 provinces in South Africa – and will empower South Africans by creating up to 108 000 housing opportunities over 3 yrs impacting over 430 000 lives. This will also contribute favorably in South Africa towards creating over 11,700 jobs.