JULIUS MWALE, THE SUCCESSLAND CITIZEN AN AFRICAN BILLIONAIRE IN NEW YORK, A PHILANTHROPIST, AND A ROLE MODEL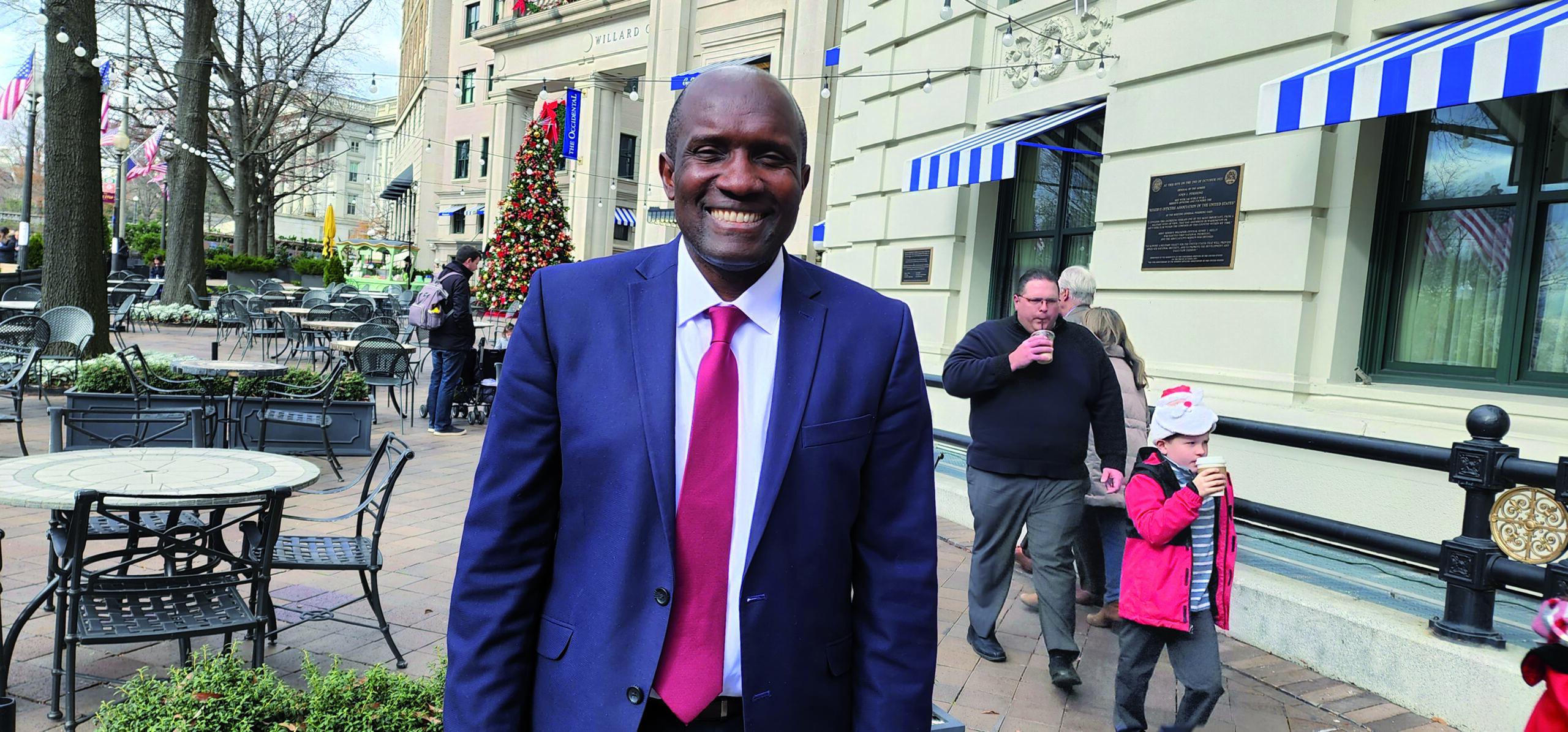 "All existence is a letter posted anonymously," writes Paul Morand, the famous French novelist, diplomat, and businessman, in his autobiographical piece "Venises" published in Paris in 1971. "Mine bears three stamps Paris, London, Venice; fate fixed me there, often without my knowledge, but certainly not lightly."
Paraphrasing Morand, it is correct to write that Julius Mwale's life is a letter whose three stamps are those of the cities Butere, New York, and Success. Like Paris for Morand, Butere is where he was born in 1971, in Kakamega County, more precisely in Lunza village in Kenya.
New York, his second city, is where, four decades later, this gifted man will reveal his exceptional entrepreneurial talent. And the talent will open him the door to the third city where he lives now: Successland.
Indeed, success is the word that characterizes Mr. Julius Mwale. Success earned with his hard work, plowing his natural talent. Success resulting from his persistence, despite enormous obstacles, high risks, and naysayers.
Mr. Mwale's achievements are even more impressive when one learns he did not inherit wealth. He was born in a remote Kenyan village of impoverished people. But material poverty is not an insurmountable brake for someone with Mr. Mwale's DNA character. The most important asset for any success is the set of values one acquires at the early age. That is why children can start strong for life, wherever they are born. Mr. Mwale's parents taught him the values of hard work, discipline, courage. And, of course, entrepreneurship.
All those values were rooted in the imperative to acquire a solid education and the love of learning and experimenting.
Not surprisingly, it is in education that Mr. Mwale's achieved his first success. He became a telecommunications engineer. Joining the Kenya Airforce, his love for education steered him to keep studying and he majored in technology research and internet infrastructure.
His bent for business he had developed in adolescence by starting different deals, pushed him on a slippery slope: a clash on intellectual property. Face a first counterpart risk, and the possibility that Kenyan authorities would unduly favor that counterpart to seriously harm him, he feared for his safety…