ERIC ADAMS, MAYOR OF NEW YORK CITY ATTENDED THE "INNOVATORS GATHERING: INVESTING IN U.S.-AFRICA ECONOMIC AND CULTURAL TIES" IN WASHINGTON, D.C.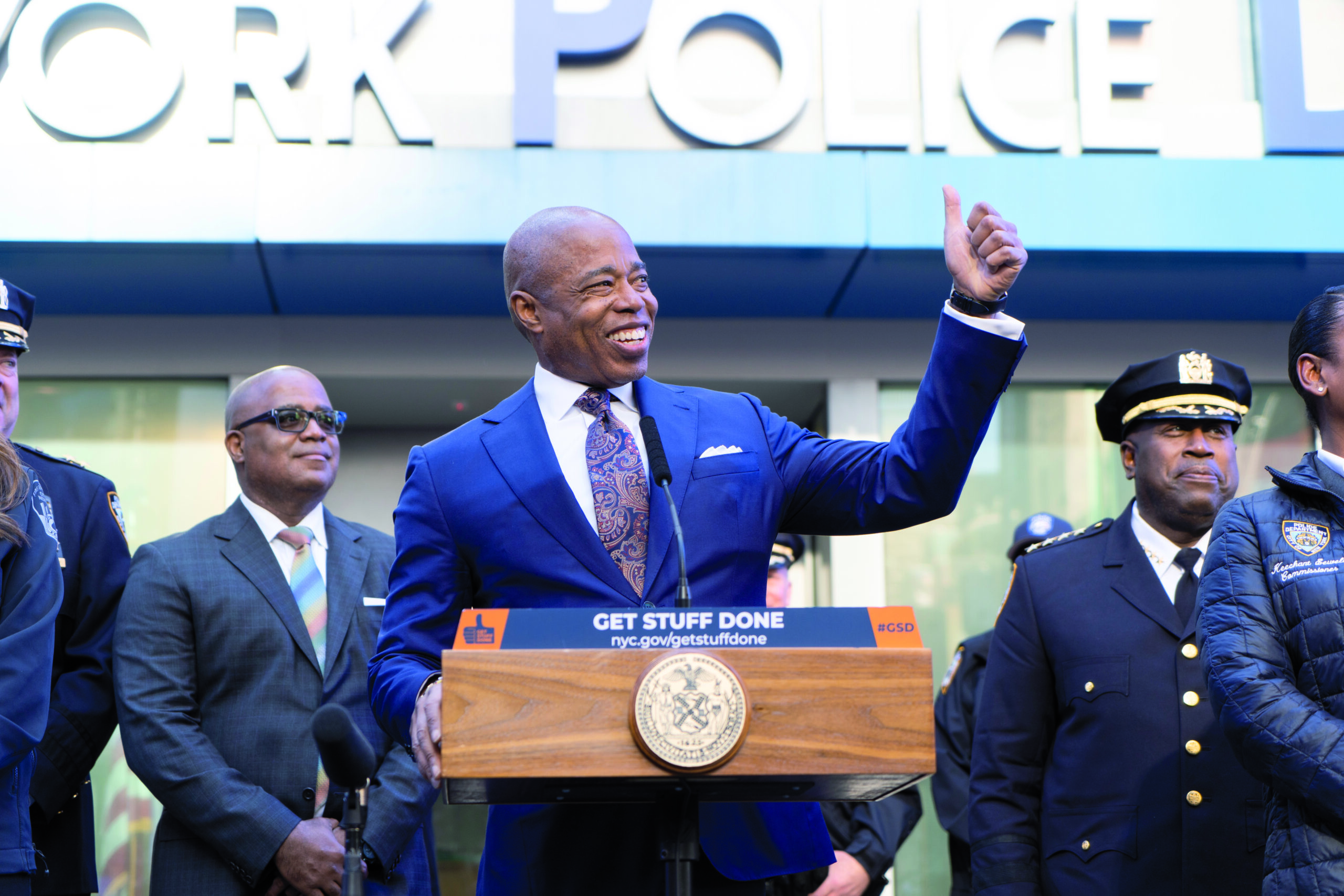 In Washington, D.C., on December 12, 2022, a day before the official start of the U.S. Africa Leaders summit, an important event took place the "Innovators Gathering: Investing in U.S. – Africa Cultural and Economic Ties." The host was the Department of State's Office of Global Partnerships, a division of the U. S. Secretary of State. Among the key speakers were Anthony Blinken, the U.S. Secretary of State, and former U.S. President Barack Obama, who sent his virtual remarks. Washington, D.C. Mayor, Muriel Bowser, an African American was present.
Alongside the Department of State, the Tony Eumelu Foundation, the U.S. Agency for International Development (USAID), and Google were the co-organizers of the event.
New York City Mayor, Eric Adams delivered perhaps the most impactful speech. The Mayor's panafrican tone energized the audience of high profile African and African American businesspeople and innovators. What he said resonated among the African community in the USA. It has reached the African continent where its conclusion on Marcus Garvey's quote: ""Up you mighty people, you can be what you will!" is lifting waves of cheers. Below is the full transcript of Mayor Eric Adams's remarks.
*****
I just believe that as we celebrate the diaspora, I'm going to say to my African brothers and sisters: we have to be present in the moment. We have to be present in the moment.
Prior to becoming the mayor of the City of New York, I was the county executive for the borough of Brooklyn. And my mother, in her third-grade education, was intimidated by that building.
It was a room in a building that was extremely impressive. But then, when her son became the county executive, she would walk in the building with a different level of energy. She would walk in the building with this sense of pride and purpose. And then my aunties and my cousins and my nephews they would come and when they entered the building, they entered with this sense of sureness that there their bloodline was in charge of this county, the largest county in the City of New York….